RE/MAX Visalia had its Annual Awards Breakfast this month celebrating the accomplishments of 2009.
This year's celebration was in the new RE/MAX Visalia building located on Mineral King Avenue between Linwood and Akers. The completion of the new building, and now having all of the agents under one roof, was a major accomplishment for Owner/Broker Ed Evans. Ed Evans and his brother Bruce Evans of Evans Property Management are the owners of the beautiful new building where RE/MAX Visalia resides.
The Awards Breakfast was also a time of celebration for our RE/MAX family as we cheered for one another's accomplishments in 2009. At a time when many REALTORS® are leaving the industry we were thankful to have continued in our careers helping individuals and families with their real estate needs.
Natalie Sweeney was honored by the RE/MAX of California and Hawaii Region with the Executive Club Award for 2009 "in recognition of her outstanding sales performance and achievements in the real estate profession." Natalie specializes in assisting buyers and sellers purchase and sell residential properties including existing homes and new construction, traditional sales, short sales, and foreclosures. As a member of the Tulare County Association of Realtors Natalie sells real estate in Visalia, Tulare, Exeter, and the surrounding areas of Tulare County.
Many of the RE/MAX Associates received awards for their accomplishments, but one stood out among the rest. Visalia's youngest Associate, Borna Binesh, was honored to be Number Three among all RE/MAX agents in California. This was an outstanding award considering the Central Valley's prices are lower than most of the state and this award is based upon commissions earned. Borna specializes in listing foreclosures for many banks who have properties throughout the Central Valley.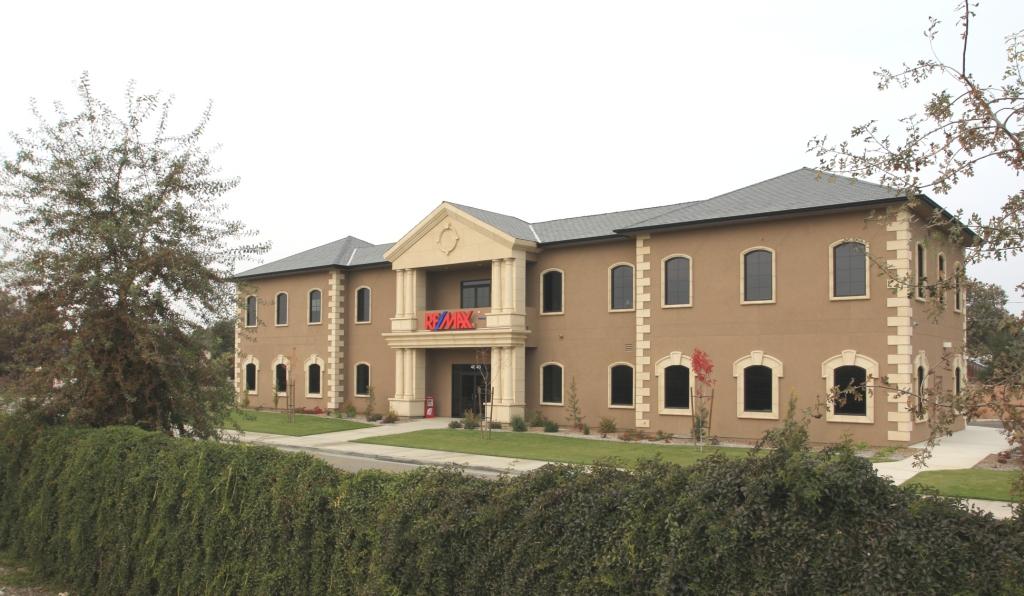 The agents of RE/MAX Visalia have been located in several offices over the past few years as the company has continued to grow beyond the capacity of our facilities.
This past summer many of us moved into our new location and were joined by additional agents who have made RE/MAX Visalia their new home. This week we have moved the last group of our agents from our Main Street location into our beautiful new building located at 4840 W. Mineral King Avenue between Linwood and Akers in Visalia. We are now all under the same roof and are ready to serve our clients and community in 2010. Welcome home RE/MAX family!