A Good First Impression Helps Sell Your House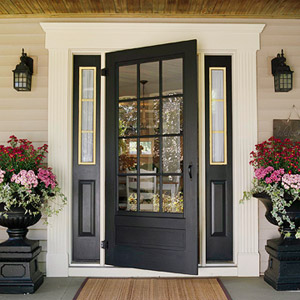 It can't be overstated—when it comes
to buying a house, the first impression
is everything. If you're selling or
getting ready to sell in the coming
months, consider giving your home a
fresh coat of paint. It is one of the
easiest and most dramatic ways to
enhance that first impression.
Fresh paint makes your house look
clean, bright, and inviting.
Painting your house's exterior and
interior before you put it on the
market gives you the biggest bang for
your fix-it-up buck.
Agents agree that sellers shouldn't take
curb appeal lightly, especially when so
many buyers are doing their homework
and looking at the exterior of the
houses before they contact an agent.
Use fresh, neutral colors. If you're painting the exterior, make sure the color blends in with the neighborhood. Opt for whites, creams, or neutrals. It is said these colors appeal to the greatest number of people.


Whether you paint it yourself or hire someone, make sure all the prep work is done—wash all dirt from the surface and make all necessary repairs before it is painted.


Paint railings, window frames, trim, and other accents to freshen up the exterior.


Fresh paint shows pride of ownership. A well-maintained home is very appealing to a buyer.
You may be tempted to paint your home the same colors it was painted a decade or two ago - stop, pick up the phone and call me. Many clients who have consulted with me prior to painting their home have been amazed to see their home look like it was built recently, rather than a decade or two ago. Choosing the right colors to enhance the architectural design of your home, while appealing to today's buyer, can help your home sell faster and for a higher price.