Search The MLS
Let's find your new home!
Here at Visalia Fine Living we want to show you some old-fashioned hospitality - high-tech style. Just like walking into Grandma's kitchen and helping yourself to something good to eat without asking, we invite you to search the Multiple Listing Service without having to fill out a form that asks you for your personal information - everything just short of your mother's maiden name.
TWO EXCITING SERVICES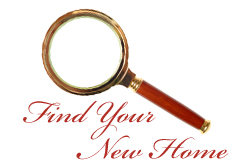 When you are ready to take your search to the next level, I can provide you with two exciting services: First, I will give you a subscription to my Automatic Email Notification Program which will notify you via email when any office enters a new listing into the MLS that meets your criteria. Next, I will provide you with your own Client Portal where you can view the listings you have received and then prioritize them by moving them into one of three folders: Newly Matched Listings, Saved Listings, and Rejected Listings. You will also be able to post comments to the individual listings for a future reference. When you are ready, let me know. I am just a
call or click away!

As a
member of the Tulare County Multiple Listing Service, I can assist you with properties listed by all agents and offices whose listings are in the MLS. If you have questions, need additional information, or would like to arrange to see a listing that interests you, please
call or email me
. I look forward to hearing from you and welcome the opportunity to assist you with your search. Now, let's
Search the MLS
.