A real estate agent is a REALTOR® when he or she becomes a member of the NATIONAL ASSOCIATION OF REALTORS®, The Voice for Real Estate®, the world's largest professional association. The term "REALTOR®" is a registered collective membership mark that identifies a real estate professional who is a member of the NATIONAL ASSOCIATION OF REALTORS® and abides by its strict Code of Ethics.
Founded in 1908, NAR has grown from its original nucleus of 120 members to more than one million today. NAR is composed of REALTORS® who are involved in residential and commercial real estate as brokers, salespeople, property managers, appraisers, counselors, and others in all aspects of the real estate industry.
Members belong to one or more of 1,700 local associations/boards and 54 state and territory associations of REALTORS®, and they may join one of our many institutes, societies, and councils. Additionally NAR offers members the opportunity to be active in our appraisal and international real estate specialty sections. REALTORS® are pledged to a strict Code of Ethics and Standards of Practice.
Working for America's property owners, the NATIONAL ASSOCIATION OF REALTORS® provides for professional development, research, and exchange of information among its members.
Source: REALTOR.ORG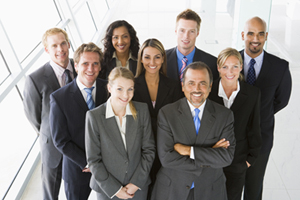 One of the unique aspects of being a part of the REALTOR® community is that we need one another. Not many industries consider their "competition" their colleagues. Since starting my career in lending, then while in escrow, and then of course since I became a REALTOR® in 1990, I have had the privilege of working with and getting to know some wonderful REALTORS® along the way. Having good working relationships with other REALTORS® not only benefits my clients and makes for more successful transactions, but it makes my job more fulfilling every day.
Work styles, personalities, and areas of expertise vary from REALTOR® to REALTOR®. Just as there is the right house for everyone, there is the right REALTOR® for everyone. If you have not found a REALTOR® who you have chosen to represent you I welcome the opportunity to find out how I can help you with your real estate needs, goals, and dreams.
I am just a call or click away!