Visalia Fine Living
Fine Living is Living Your Dream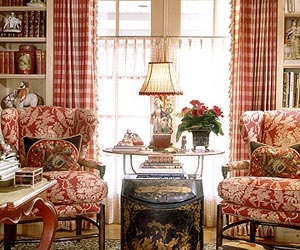 OUR DREAM, OUR PASSION
Our dream at Visalia Fine Living is to
provide our clients, friends, and the
community the best real estate and
community website in both style and
substance. Our passion is to help make
your dreams come true!
FORM FOLLOWS FUNCTION
Visalia Fine Living is an online resource
that is as easy to use as it is informative
and eye-catching. Each area of interest
featured in the main menu at the top of
each page has its own submenu that can
be accessed in the navigation bar on the
left side of each page. We have too
many features to list them all on one menu, so we have categorized them for convenient
reference. The site is layered logically, so you can get to any page with just a few clicks. Our
Favorite Links and Local Links give you access to some fantastic community and real estate
sites available.
ABOUT US
Visalia Fine Living was created by Natalie Sweeney, REALTORŪ with RE/MAX Visalia. Natalie is known by her clients and her fellow REALTORSŪ as having an eye for detail and a passion for customer service. You may click on the links on the left to learn more about Natalie and the benefits of the services that she has made available to you.
On a personal note:
I wanted to provide a website that my clients could use from prior to their first purchase, throughout their home-owning experience, and during the sale of their home. Tired of boring template real estate websites, I decided to take on the challenge of creating a custom website. It has been a lot of fun and a lot of work. Thanks to the assistance of my terrific design and technical support team Karla and Rudy, (you guys are the best!) and the help and support of my family, we now have Visalia Fine Living - an elegant and comprehensive real estate and community website. Not wanting the tired boilerplate of other real estate websites I decided to feature only information that I have personally written or chosen. Having a website that reflects both my personal and professional style is my way of introducing myself and my work ethic to you, in hopes that when you are ready to make your move you will feel comfortable and confident contacting me.
Okay, enough about me and Visalia Fine Living, let's talk about you!
ABOUT YOU
When we talk about Visalia Fine Living, we are really talking about you - after all, you are the reason we are here! Visalia Fine Living was created for a variety of people with different dreams and objectives:
Clients who need assistance before, during, and after the sale and/or purchase of their home



Buyers who are looking for a home, whether their first home, dream home, or investment property



Buyers and sellers who are looking for a highly recommended and dedicated real estate professional


Those looking for financing information, whether a purchase loan or a refinance



People who are considering moving to the area, or current residents who need community information



Happy homeowners who don't want to move but want to learn how to care for their home, make quality home improvements, and decorate their home to maximize their home's potential.
We hope you enjoy your visit and come back often, as we are continually adding new content. We welcome your ideas for additional features, suggestions to improve the functionality of this site, and any other comments or questions you may have. We'd love to hear from you. Remember, we're always just a call or click away.